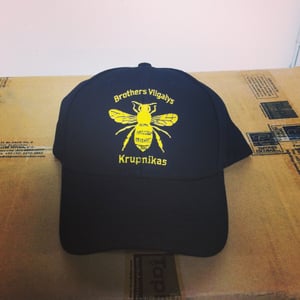 $

15.00
No other hat in the world can do what this hat can do.
Features include:
Allows you to travel forwards in time.
Protection from things that hit the brim of the hat instead of your face.
Special technology developed by NASA that alerts your brain when it is "Krupnikas Time."
Emits an sticky, ink-like liquid when threatened to warn off predators.
Stack multiple hats on top of one another to increase their powers and get special bonuses.
100% increase in the amount of hat on your head vs. not wearing a hat.
Available in Alternate Flat-Brim Design for Maximum SWAG.
But really, this is a well-made hat with an adjustable velcro strap (What did we tell you? NASA Science).